This post contains affiliate links. I may earn a small commission if you make a purchase, at no additional cost to you.
Learn the best ways to make $100 a day or more when you need money!
And if you need a quick and easy side hustle idea, sign up with Survey Junkie now to start earning cash!
Do you need some extra money to help with paying the bills?
Or could you use some cash to sock away in savings or pay down debt?
I'm assuming the answer is yes or else you wouldn't be here. And I know the feeling of needing to have more money coming in.
Once upon a time I lived the broke as hell life and lemme tell ya, it wasn't any fun at all.
So I started researching different creative side hustles I could do to make money. And maybe you're looking for the same thing.
Because here's the reality: making more money can totally change your financial life.
When you have more money coming in, it's so much easier to:
Get control of your budget
Make a dent in your debt
Create an emergency cushion so you're not flat broke when a crisis hits
Save money to reach your financial goals
Start shaping a life you want, instead of living the life you're stuck with
And the great thing about making extra money these days is that you don't have to schlep off to a 9 to 5 job to do it.
You can make money from home, from your smartphone or even your car if you know where to look for easy side hustle ideas.
Sounds good, right?
If you're looking for ways to make $100 a day (or even more!) then you're in the right place. I've rounded up some of my favorite ways to make money online (and off) when you need money!
37 Creative Side Hustles to Make $100 a Day
Before you dig into the list, let me just say that some of these ways to make extra money are easier than others. And some might take a little more skill or expertise, too.
But I guarantee that you'll find at least one money-making option on this list you can try. And the more side hustle ideas you test out, the better your odds of finding extra income ideas that are right up your alley!
1. Get paid to lose weight
Got a few extra pounds you'd like to ditch?
I think for most of us the answer is probably yes. And what's great about getting healthy now is that there's an app that will pay you to do it.
It's called HealthyWage and it pays you real money for losing weight!
It works like this. You set a wager on how much weight you want to lose. If you reach your weight loss goal, you collect real cash!
How great is that?
Want to get paid just for losing weight?
Head here to create your HealthyWage account and set up your first wager!
2. Get paid to pet sit
Do you love dogs or cats? If so, then a pet-sitting gig could be just what you're looking for.
Rover makes it easy to connect with people who need pet-sitters or dog-walkers in your area.
You create an account and profile (it's free), decide what kind of pet-sitting services you want to offer and set your rates.
According to the Rover website, sitters can easily make $1000 a month taking care of other peoples' fur babies.
Interested in making money as a dog-walker or pet sitter?
Click here to create your Rover account and start connecting with pet owners!
3. Get paid to people sit
Caregiving is another easy way to make $100 a day or more if you have the time.
You can make money babysitting but there are also plenty of seniors out there who need someone to sit with them during the day.
Sittercity matches up sitters with people who need someone to lend a hand. Whether you want to offer your services as a babysitter, nanny, senior carer or even a pet-sitter, you can do it all here!
Ready to make money as a caregiver?
Head here to create your Sittercity profile and start finding sitting jobs!
4. Become an online teacher (no experience needed)
Online education is a booming market right now as more parents are turning to homeschooling.
Even if you're not a teacher by trade, you could easily make $100 a day or more teaching online with Outschool.
What is Outschool?
It's an online learning platform that allows anyone with a passion for their subject to teach online courses to kids K-12.
We use Outschool as part of our homeschool plan and absolutely love it!
You do have to be able to pass a background check to teach with Outschool. But once you're approved you can start making money teaching on just about any subject.
You can read my full review of how to make money teaching with Outschool here.
Want to become an online teacher?
Click here to sign up with Outschool and start your teacher application!
5. Make money online as a stylist
So I'm not a fashionable person at all but if you are, then you could make great money as an online stylist.
If you need a suggestion for how to get started, you can become an ambassador for Stella & Dot.
Stella & Dot offers jewelry, beauty products and accessories and I love this company because it's run by women, for women.
As a Stella & Dot stylist, you get your own online storefront where you can sell products and make real money.
This is a great side hustle for stay at home moms, college students or anyone who wants to be able to make $100 a day or more without leaving home.
Ready to start making money as an online stylist?
Head here to learn more about becoming a Stella & Dot ambassador!
6. Get paid to proofread and correct errors
If you've got a great eye for detail and a solid knowledge of grammar and spelling, then online proofreading jobs could be just what you're looking for.
As a general proofreader, you make money by correcting errors in written documents. And if you want, you can specialize in legal writing or medical writing to potentially make even more money.
This is a really easy way to make $100 a day or more from home and all you need to get started is a laptop.
Check out this post for all the details on how to get paid to proofread.
Want to learn more about launching a proofreading side hustle?
Sign up for this free general proofreading mini-course from proofreading guru Caitlin Pyle!
7. Make money typing with online transcription jobs
This is what I look like when I'm working in case you were curious. 
Can you type really fast? And are you great at paying attention to detail?
Those are both skills you can use to make money typing online as a transcriptionist.
Online transcriptionists can earn anywhere from $40,000 to $60,000 a year. And that's pretty sweet for a side hustle that requires no talking or leaving the house.
If that sounds good, you'll want to dive into this guide on how to get paid to type online.
Curious about how to become an online transcriptionist and make money?
Sign up for this free general transcription webinar from Transcribe Anywhere!
8. Make $100 a day or more as a freelance writer
As a freelance writer who makes $1,000 a day (and sometimes more), I couldn't leave this side hustle idea off the list.
Freelance writing is my absolute favorite way to make money online for moms, students–anyone who loves to write!
Here's what's great about freelance writing:
You can set your own hours
There is a TON of money to be made, especially if you're able to achieve expert status
It's a great way to make money without needing a degree or years of experience
If you want to learn more about freelancing, take a peek at this starter guide on how to make your first $100 writing online.
And if you're looking for freelance writing jobs, here are some of my favorite resources:
Contena: Contena is an online freelance writing job board. What's great about Contena is that it features jobs that pay real money, not peanuts like the kind of gigs you might find on Upwork.
FlexJobs: FlexJobs is another job board option that includes freelance writing gigs and plenty of other remote work jobs. Like Contena these are jobs that pay $100 or more a day.
Virtual Vocations: Virtual Vocations is another remote work job board I like. There's a great selection of listings, including gigs that pay you to write.
JournalismJobs.com: JournalismJobs.com features a ton of freelance writing jobs from different niches. It's totally free to browse writing gigs and apply online.
9. Start a money-making blog
First off, let me offer a little disclaimer here. Blogging is not a get rich quick scheme.
At least, not for most of us.
There are some special blogging unicorns who are able to make $5,000 in their first three months.
But alas, I am not one of them. Still, blogging can be a great way to make $100 a day or more if you're willing to put in the time and effort.
There are so many ways you can make money blogging too, including:
Monetizing with ads
Writing sponsored posts
Including affiliate links in your content
Offering a service
Creating a digital product
I do the first three on this blog and I also make money with my freelance writing services. A digital product is next up on my to-do list.
If you want to start a blog to make money, there's a right and a wrong way to do it.
(And trust me, you don't want to do it the wrong way. Down that path lies darkness and an urge to break things.)
If you're ready to start a money-making blog, these resources can help:
How to Start a Blog Beginner's Guide 
50+ Blogging and Business Tools to Help You Make Money Online
Ready, Set Blog for Traffic (this is the blogging course I used to launch my blog and it's uh-mazing!)
And if you want the TL;DR version, head to Siteground now to get your blog started for as little as $6.99/month!
10. Earn extra money taking surveys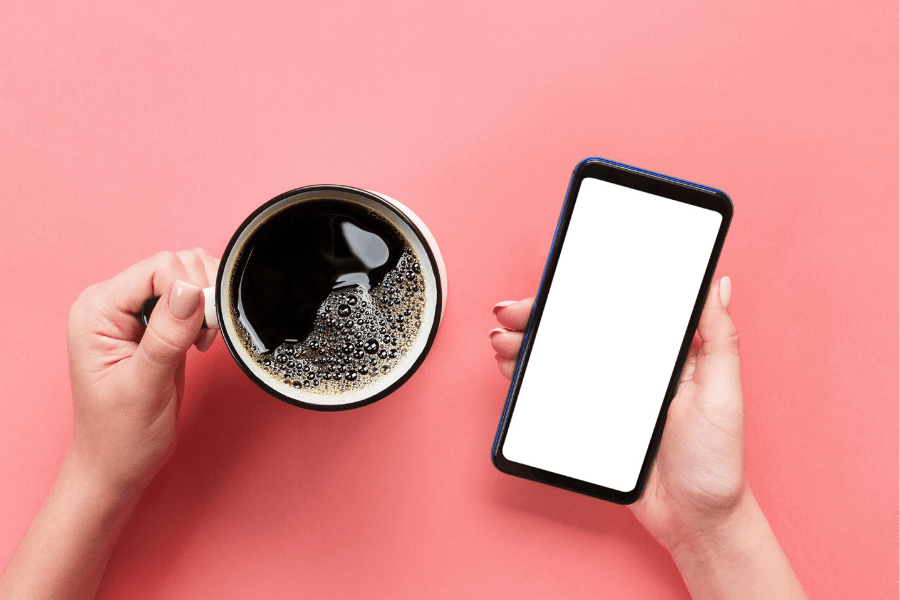 So here's the truth, taking surveys probably won't make you rich.
But if you need to make $100 a day or $100 a week, taking surveys can help add to your earnings total.
The key is choosing the best survey sites and avoiding the time-wasters that only pay pennies.
If you're looking for survey sites to try, here are a couple I recommend:
Survey Junkie: Survey Junkie is probably one of the most popular survey sites around. It's easy to sign up, easy to take surveys in your spare time and easy to make real money from your phone or laptop.
Swagbucks: Swagbucks is another top survey site for making easy money when you need it. You can sign up now to start taking surveys and snag a $5 bonus!
11. Make and sell crafts
If you've got a crafty side, then making and selling DIY gifts could be an easy money-maker.
One of the best places to sell handmade crafts online is Etsy. You can set up a shop and start selling.
It's that simple! And if your shop is popular, you could easily make $100 a day or even more from your crafts.
12. Deliver food with DoorDash
DoorDash is super convenient when you don't feel like making dinner.
And it's also great if you're looking for a delivery side hustle that can make $100 a day or more.
Here's how it works. Dashers pick up food from local restaurants and make deliveries, earning an hourly wage plus tips.
This is another super easy side job you can do if you don't mind venturing out of the house.
Want to make money delivering food?
Click here to learn more about working with DoorDash!
13. Become an Instacart shopper
My true love has a name and it's Instacart. I seriously don't know how I ever grocery shopped any other way before it came into my life.
Like DoorDash, Instacart is another delivery side hustle for people who want to make money driving.
A shopper places an order and you accept it. You head to the store, pick out the items from their list and drop them off at their doorstep.
Instacart shoppers earn an hourly rate, plus tips. On average, you can make $10 to $20 an hour.
But I personally have tipped my shopper closer to $40 for a one-hour shopping trip so I know it's possible to make even more. Plus, it's an awesome flexible side hustle option for moms or students.
Ready to make extra money delivering groceries?
Head here to learn how you can become an Instacart shopper!
14. Make money delivering with Postmates
Postmates is another delivery side hustle option if you want to do more than deliver food or groceries.
Fleet members (that's what you're called when you deliver for Postmates) deliver just about anything: food, personal care items, even booze in certain markets.
Like other delivery side jobs, you make money hourly and through tips. But Postmates also offers incentives and other bonuses to help boost your earning potential!
Interested in making money delivering for Postmates?
Click here to learn how you can join the fleet!
15. Create and sell online courses
Selling courses online is one of the most creative side hustles and it's also a great way to generate passive income.
It goes like this:
You come up with a killer idea for a course
You create the course and list it for sale on an online course platform
People buy your course and you make money!
I don't know about you but it sounds like a sweet way to make money without having to get a real job. And depending on how you price your course and how popular it turns out to be, you could easily hit (or pass) the $100 a day mark.
Looking for some online platforms to host your course?
Head here to check out Thinkific's pricing and services. Then go here to compare it to Teachable.
Hands-down, these are two of the best platforms for creating and selling online courses to make extra money.
Bonus: You can also watch this free webinar on how to build a successful online course to help you learn about making money.
16. Become a virtual assistant (and make $2,000+ every month!)
Being a virtual assistant was my first-ever side hustle. And it was great because it proved to me that I could make money online as a stay at home mom.
If you're not sure what a virtual assistant does, it basically means helping business owners.
For example, as a Pinterest VA, you might be responsible for managing a blogger's Pinterest account.
Or you might be tapped to create slideshows, write newsletter copy or manage your client's inbox.
If you like variety, then being a virtual assistant could be a great fit. And you can definitely make $100 a day or way more as a VA from home.
Think you've got what it takes to make money as a virtual assistant?
Read this guide on how to start a VA biz. Or check out this amazing course that covers everything you need to know to become a successful virtual assistant!
17. Get paid to listen to music
My kids think I have terrible taste in music.
Why is this music so depressing? they always ask.
But if you love listening to music you could easily make extra money doing it online with Slice the Pie.
Slice the Pie pays you money to listen to music and leave a review sharing your thoughts. The better your review and the more detailed it is, the more money you could earn!
Plus, they pay through PayPal so you're not waiting forever on a check. It's another easy and creative side hustle you can do to pick up a little extra cash each day.
Want to make money listening to music?
Head here to create your Slice the Pie account and start reviewing!
18. Make money watching videos online
If you're already online making money listening to music, why not get paid to watch videos too?
That's what you can do when you sign up for InboxDollars.
You create an account and browse different playlists. You watch the videos on the list and collect either cash or free gift cards to top retailers.
Some videos are short, others take longer to watch. So you'll want to check out the running time before diving in.
And as a bonus, you can also make money with InboxDollars by taking surveys or playing games. It's a super-easy way to make extra money if you've got time to kill.
Ready to get paid for watching videos online?
Click over to sign up for InboxDollars and collect a $5 cash bonus!
19. Sell stock photos
I love stock photos and I use them all the time for making Pinterest pins.
If you're great with a camera you could easily make $100 a day or even more by selling your stock photos online.
There are two ways you can do it: sell your photos through a third-party website or set up your own stock photo site.
If you want to go the third-party route, Foap is a great place to start. You can also try sites like Shutterstock or iStock.
The catch is those sites take a cut of whatever you earn. So if you want to keep all the cash from your photo sales, you're better off setting up your own stock photo site.
You can make money by selling photos individually, in collections or through a monthly subscription service.
For example, some of my favorite stock photo sites for blogging are Ivory Mix and SheBold.
If you want to sell your photos this way, you'll need to set up a website with a domain name and hosting. For that, I recommend Siteground — they're the best host for the money!
Once you've got your site set up, you can start snapping photos and selling away.
20. Get paid to shop online
I miss the 90s.
If you're buying things online why not get paid back some of what you spend?
That's where cashback apps come in. These apps pay you back a percentage of what you spend in cash.
You don't need to take surveys or clip coupons; you earn money just for making a purchase at a partner merchant.
Keep in mind, some cashback apps are better than others when it comes to how much money you could pocket. If you're looking for recommendations, here are my top cashback choices:
Rakuten: Rakuten makes it super simple to earn cashback when you shop online or in-store. You can link up your debit or cashback rewards credit card, browse merchants and choose the cashback offers you want.
Cashback rewards can range anywhere from 1% to 12%, depending on the store. And Rakuten regularly runs promotions offering double or even triple cashback.
Ibotta: Ibotta is another awesome cashback shopping app that rewards you with cash when you shop at partner grocery stores and retail stores.
You download the app, shop offers and earn cashback rewards. If you link your store loyalty card, you earn cashback automatically; if not you can scan your receipt after you shop for cash.
Dosh: The Dosh app pays you cash when you shop or dine at your favorite restaurants. You create an account, link up your debit or credit cards and spend the way you normally would.
Dosh checks for cashback offers and rewards you automatically for qualifying purchases. Once you hit $25 in cashback earnings, you can collect your money via PayPal, Venmo or bank transfer.
Would you love to get paid to shop?
Head here to sign up for Rakuten and get a $10 bonus!
Download the Ibotta app to get a $20 bonus!
Start using Dosh to earn cash back at your favorite stores and restaurants!
21. Earn $100 a day or more with passive investing
Investing money and saving it are two different things.
When you invest, you're taking a chance on growing your money in the stock market.
It can be a little scary at times but if you're okay with a little risk, you can easily make $100 a day or more by investing passively.
That means investing in low-cost exchange-traded funds (ETFs) and mutual funds. If you don't know what those are, they're basically a basket of investments.
So instead of buying individual stocks or bonds, you buy a mutual fund that holds a bunch of different stocks and bonds. The passive income part comes in when those investments grow in value.
If you're brand-new to investing, don't worry. It's easier than ever to get started with building a passive income portfolio with Acorns.
Acorns is a spare change investing app that lets you invest with pennies. Yes, really.
You link your debit card to the app and make purchases. Acorn rounds those purchases up and invests your spare change.
It's so simple that anyone can use Acorns to invest. And Acorns lets you invest in low-cost ETFs which is a good thing since fewer investment fees mean you get to keep more of your returns.
Ready to start investing for passive income?
Sign up for Acorns and nab a $5 bonus!
22. Earn money by surfing the internet
If you use Chrome to browse the web there's an easy way to make money while checking out your favorite sites.
When you download the UpVoice Chrome browser extension, you can earn gift cards for Amazon, Walmart and other top brands just by being online.
You don't have to do anything extra, other than downloading the extension and signing up through Facebook.
As you visit participating sites like Facebook or YouTube, you collect tokens that you can redeem for gift cards. You can also earn rewards by taking short surveys online.
In return, UpVoice collects data anonymously about where you go online to help companies shape their marketing.
Need an easy way to make money for surfing the web?
Download the UpVoice Chrome extension now!
23. Try dropshipping with Amazon
Dropshipping can be a lucrative side hustle that you can use to make $100 a day and then some if you know how to do it.
Basically, dropshipping involves selling things on Amazon without actually keeping any inventory. You set your own prices and you're not responsible for shipping products out to customers.
Dropshipping can be an insanely easy way to make money mostly passively. For more on how to do it, I suggest checking out The Selling Family.
They've made a mint with dropshipping and they're experts on how to make money with Fulfillment by Amazon.
24. Become an online English teacher
Everybody and their cat seems to be interested in teaching English online these days.
And why not?
It's a skill that's in high demand and there's great earning potential.
The most popular site for teaching English is probably VIPKID — I know another homeschooling mom who teaches with VIPKID to earn extra money.
But if you need some other recommendations, check out this post with some of the best sites for making money as an English teacher.
25. Get paid to test websites
Have you ever been to a website and thought, wow, this could be so much better. (And if you're thinking that right now about cut me some slack, mmkay?)
UserTesting.com is a website that pays you to review websites and mobile apps, then share your opinions.
You can get paid $10 for each test you complete and they pay through PayPal.
If you can block off a few hours at a time you could easily make $100 a day just checking out random websites.
26. Make money selling clothes online
Online consignment shops are big business these days. And you could easily use them to make money mostly passively.
You can either sell clothes you have that are cluttering up your closet. Or you can scour thrift stores, consignment shops and yard sales to find clothes to resell.
There are plenty of places to resell clothing online. Here are a few places to get you started:
27. Create and sell custom designs
I'm terrible at design but if you aren't then you could be sitting on a money-making skill.
One of my favorite creative side hustle ideas is designing and selling things. Because you get to be artsy and there are so many things you could design to sell.
Here are some ideas:
T-shirts
Coffee mugs
Hats
Stickers
Greeting cards or postcards
Reusable water bottles
Wine glasses
Notebooks and journals
I could go on and on but you get the idea. And the best part is, it's so easy to set up an online storefront to sell your designs.
My two favorite sites for selling custom designs are Zazzle and Tee Public.
Both make setting up a print on demand shop painless so you can focus on creating new designs. Customers can browse your catalog, decide what they want the designed printed on and you get paid!
28. Make money doing small tasks
Got a little time on your hands?
TaskRabbit and Amazon Mechanical Turk both pay you for doing small tasks.
The main difference is that TaskRabbit involves doing things in person while MTurk tasks are done online. So you could try one or both, depending on what you prefer.
And here's another way to make extra money doing small jobs: become a personal assistant locally.
Since more people are staying home these days, I've seen a lot of people offering their services in Facebook bargain groups as personal shoppers or errand-runners.
A lot of them cater to seniors who can't get out so there's a double benefit. You can make a little money and help someone who needs it.
29. Get paid to housesit
Housesitting is an easy side hustle because you get paid to hang out basically.
As a housesitter, you might have to water the plants or collect the mail. But other than that, it's a simple way to make money.
According to ZipRecruiter, housesitters can make over $300,000 a year. Wait, what?
That's a lot of money for something that's not a 9 to 5 job. If you're interested in housesitting jobs, head to Housesitters.com to create a profile and browse gigs.
30. Make money as a mystery shopper
Mystery shopping is another easy way to make money just by doing things you would do already.
Mystery shoppers get paid to shop in stores or go out to eat. You get paid per shop plus you could get reimbursed for what you buy.
There are a ton of mystery shopping companies you can sign up with but some are better than others.
If you need a few starting places, Bestmark and Intellishop are two of the best mystery shopping companies for making real money.
31. Hire yourself out as a freelancer on Fiverr
Fiverr is a freelance marketplace where people can offer their services for writing, design or pretty much anything else.
If you've got some skills you'd like to put to work as a freelancer, Fiverr can help you connect with people who need what you have to offer.
32. Become a social media manager
Bloggers and business owners rely on social media to drive traffic.
But dang if it isn't time-consuming trying to do that while you're doing all the other blogging and business things.
That's where you have a chance to make $100 a day or more as a social media manager.
If you know the ins and outs of social and how to leverage it, you could make easy money managing Facebook, Twitter or Instagram accounts for bloggers and biz owners.
33. Make money flipping blogs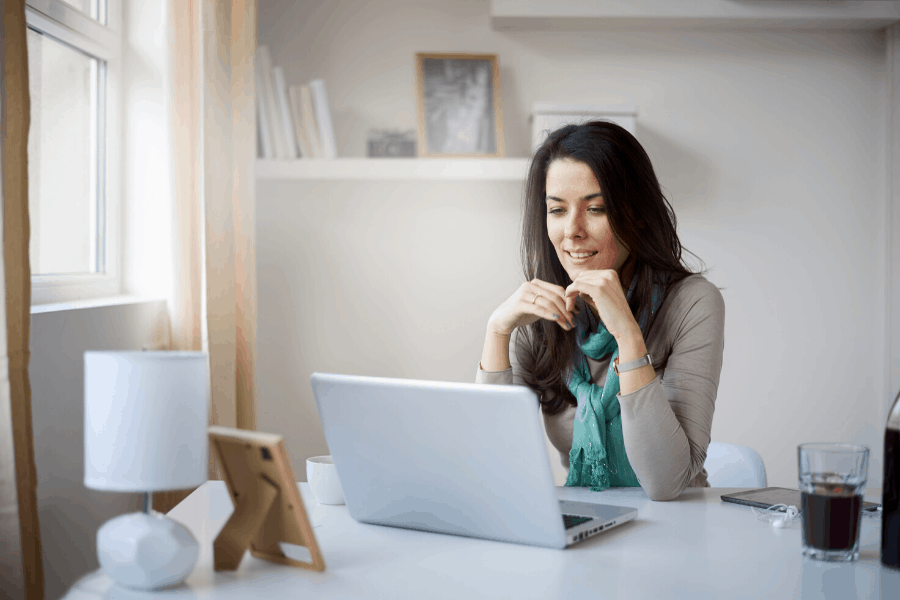 Blogging is hard work, yo.
And making money from it doesn't always come easy.
But blog flipping? Now that's a different story.
Blog flipping means buying an established blog, sprucing it up a bit and reselling it for more than what you paid.
You could easily make way more than $100 a day if you're buying and selling the right blogs. For more on how it works, be sure to read this guide to blog flipping from Chelsea Clarke who's an expert on the subject.
34. Start a niche website
Niche websites aren't the same as blogs.
A niche website is hyper-focused on just one topic. All your content revolves around that topic.
You don't have to have an email list or sell a product for niche sites. (Unless you want to.)
Instead, you focus on driving traffic and making money with ads or affiliates.
Niche websites can be super easy to set up and maintain if you're picking the right niche. Take a look at this guide from SmartBlogger on how to build a profitable niche site.
35. Become an online bookkeeper
Bookkeeping is a skill that a lot of business owners value.
So if you're good with numbers and you're super organized, you could make money as an online bookkeeper.
If you don't know what's required to get started as an online bookkeeper, I've got you covered.
Head over to Bookkeepers.com and sign up for this free class on how to build a digital bookkeeping business!
36. Start a YouTube channel
If you're not camera-shy you could make a killing with a profitable YouTube channel.
Based on the channels my son watches I can say that almost anyone can make money on YouTube.
One of his favorite channels is a guy who does real or fake videos. We watched one video about the chupacabra since I swear that I saw a chupacabra in our yard one night. (It was probably a bobcat but hey, who knows?)
Anyway, that guy has millions of subscribers and views. For what is basically a National Enquirer type channel.
So yeah.
YouTube can be a way to make $100 a day or more if you can build a following and get traffic. And here's a great guide on how to do it from HootSuite.
37. Make and sell printables
Printables can help you earn not just $100 a day but possibly thousands a day. (Sarah Titus knows all about this — she makes literally millions selling printables.)
If you're great at design then this is a perfect creative side hustle for you.
You can design your printables and set up a Shopify store or an Etsy shop to sell them. Or if you're really interested in building an online brand, you could start a blog and let it double as your printable storefront.
Even more easy ways to make money when you need it!

Creative side hustles can be great for earning money consistently. But if you're looking for some easy ways to make $100 a day every now and then, check out these ideas!
Sell unused gift cards you have lying around
Got some old gift cards you'll probably never spend? Check out a site like GiftCardGranny.com to sell them for quick and easy cash.
Try Facebook flipping
If you're part of a local Facebook bargains group, you could easily make money reselling things you pick up for cheap or free. You can also resell through Facebook Marketplace.
Sell your old jewelry
If you've got jewelry that's of decent quality you could always sell it online at a site like We Buy Gold or through a local jeweler or pawn shop.
Negotiate savings on your bills
An easy way to save money is by paying less for your bills. Billshark can help you negotiate a better deal on cable, internet and certain streaming services for easy savings.
Cut the waste out of your budget
You could be throwing money away if you're spending it on things you don't really need. Trim reviews your spending to help you find the money-wasters and get rid of them.
Collect and sell scrap metal
Scrap metal or aluminum cans can bring in a few dollars when you need money fast. Look for a local recycling service that buys scrap metal by the pound.
Sell your used electronics
Got an old phone or tablet you're not using? You could sell it for cash with Gazelle.
Gazelle lets you mail in your old electronics in exchange for cash. You can clear out the electronics clutter and make money while you're at it!
Turn your books into cash
I love books and have hundreds of them. But every so often I have to purge a few before they topple onto my head.
If you've got books you don't need you could sell them online through SecondSale. Or you could also try posting them for sale on eBay, Amazon or Chegg if they're textbooks.
Refinance your debts
Got debt?
In this day and age who doesn't, right?
But having debt doesn't mean you have to pay through the nose for interest charges. An easy way to save money on debt is refinancing.
For example, you could refinance your mortgage or student loans or consolidate high interest credit cards with a personal loan.
If you're looking for a lender, check out the options from Credible. Credible lets you get quotes from different lenders, without affecting your credit.
Declutter your home and sell what you don't need
Is your house packed to the gills with too much stuff?
You could declutter it and make extra money selling the things you no longer need. It's a win-win–you get a clean house and cash in your pocket!
And if you need some ideas for where to sell your extra stuff, check out these apps:
Do yardwork
This is a hella long post and if you're still with me so far, here's a funny story as a reward for sticking it out.
I was cutting my grass one day and DROVE MY RIDING LAWNMOWER THROUGH MY FENCE.
Not into it. Through it. With the hellbent determination of someone who's trying to run a man down.
If I hadn't moved quickly, I might have taken an aluminum rail to the face. True story.
Actual footage of what I looked like ducking under the top of the fence while riding the lawnmower through it.
And after that, I said no more. I don't care how much I have to pay but I'm never doing yardwork again.
So if you need a way to make money fast, there's always some poor idiot like me who needs their grass cut or their hedges trimmed so they don't, you know, kill themselves by accident. 🙂
What are your favorite ways to make $100 a day when you need money?
Do you have an amazing money-making idea to share? Tell me about it in the comments.
And don't forget to pin and share this post!